FAST FWD Sports was originally founded by four members of the hugely successful multi-sport club Lincsquad.
The team has gradually evolved and has always had a significant combined experience in sport events management, continuing to run the existing established legendary events in North Lincolnshire to the same high standards. We are always looking to develop more sporting events for the future, working with and for various partners as required.
All the team still compete in various single discipline and multi-sport events and know first hand what it takes to make an event fun and successful while establishing an environment and framework that promotes safety for both competitors and spectators.
Our goal has always been to provide friendly accessible events for all levels.
David Hinch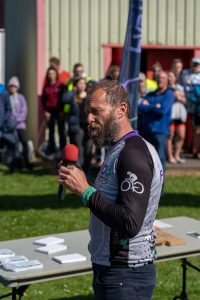 David has been racing for "too long".
Starting out in BMX then moving on to car racing, motorbikes and then to keep fit for the motorsport racing – triathlons (well it seemed to work for Jenson Button). Eventually triathlons took over and he has now raced all over Europe bringing vast amounts of race knowledge to the team. Four time Challenge Roth finisher, two times Ironman Wales finisher, Ironman Austria, Outlaw, Bomber Quadrathlon, Slateman, Steelman, Vitruvian, Dambuster, Grafham plus many more local Sprint and Standard distance races, Isle of Mann End to End MTB race, Time trials, cyclocross…….all powered by peanut M&M's
Pam Challen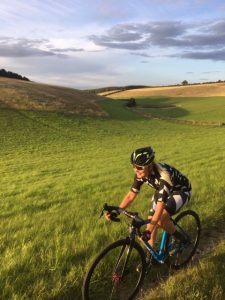 Married to Jon. Passionate about all forms of racing…triathlon, cyclocross, TT, hillclimbs and once upon a time duathlons. Pam is a regular Lincolnshire League Cyclocross racer frequently involved in podium battles as well as competing in probably the most exotic triathlon location at the Nevis and St Kitts triathlon in the Caribbean! Can often be seen roadside setting off riders, scribbling down numbers and finishing times. A huge fan of 3 day weekends organising TT events and writing "alternative" TT race reports.
Jon Challen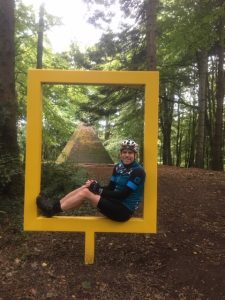 Married to Pam! Having spent several years watching Pam from the sidelines Jon decided to enter a triathlon himself and was instantly hooked. Jon has competed in many sprint, standard and middle distance triathlons around the UK, picking up tips and tricks for whatever makes an event work for the competitors, marshals and spectators.
Jons best result was first placed GB male in the MaccaX Triathlon on the Caribbean Island of Nevis. Just dont ask him how many GB males took part. 🙂
Andy Lakeland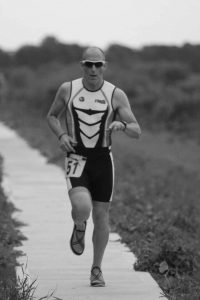 Andy is not married to Jon, Pam or David!
Andy was once a committed runner having raced almost 40 running events in one year. He transitioned from running to triathlons in 2005 after he borrowed a wetsuit and bought a second hand bike. Having raced triathlon every year since then he qualified for the Ironman World 70.3 champs in 2011 and more recently achieved his dream goal of representing Great Britain in the coveted TeamGB trisuit in Duathlon.
Andy is also a level 2 BTF coach and BTF Race Referee so many will have already met him in transition at past FastFWD Sports events. These days he owns his own wetsuit and has multiple bikes, just like every committed triathlete. 😉