All three of our events offer fabulous races for beginners and improvers alike and with the Family Auto's Early Brigg Triathlon triathletes are spoilt for choice for quality local family friendly events.
*****BRAND NEW EVENT****
The Family Auto's Early Brigg Sprint triathlon

April 29th 2018
FastFwdSports are pleased to add another pool based triathlon to compliment the now mid season Grantham triathlon and the end of season Homecrafts Goole triathlon. This is a pool based Sprint triathlon held on a well know local bike and run route all within the excellent facilites of the Ancholme Leisure Centre.
ENTRY HERE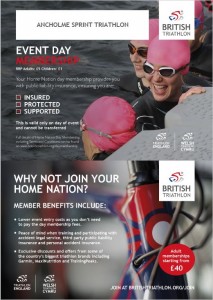 ___________________________________________________________________________________________________
Grantham Sprint May 13th 2018

A 400m pool based swim with secure transition area a simple but fast 18km bike onto a 5km run all located within the Grantham Meres Leisure Centre
Entry HERE
Pre Race information below
_______________________________________________________________________
East Midland Junior Series Grantham Aquathon
13th of May 2018
We are very proud to announce we will be hosting a round of the BTF East Midlands Junior Series at Grantham Meres Leisure Centre. The race will be a pool swim followed by a run with distances depending on the age of the athlete as per below. (Age on 31st of December 2018)
TriStar1 9-10 150m swim 1.5km run
TriStar2 10-12 250m swim 2km run
Tristar3 13-14 400m swim 3km run
Youth 14-16 400m swim 4km run
_______________________________________________________________________
Homecrafts Goole Sprint Triathlon 2018
The Homecrafts Goole Sprint Triathlon
400m Pool Swim, 20km Bike, 5km Run
October 7th 2018

Pool based sprint race based at the Goole Leisure Center.
Fast and flat bike route going under the M62 and over the River Ouse via the Goole Swing Bridge.
5k mixed terrain run along the River Ouse walkway banking with water station at the turn point
Entry HERE
Past Results
All our Event are now open for entries via the links on the Enter page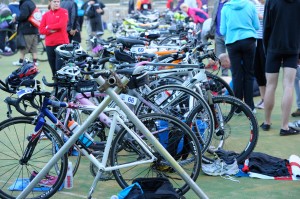 Competitor Withdrawal
If for any reason "the applicants" who have already successfully entered an event find themselves unable to race and wish to withdraw from the event, the applicant must inform the event organizer in writing. This must be done initially via e-mail to the organiser. It is the responsibility of the applicant to ensure that their request has been received. Applicants who withdraw from the event prior to the event start list been published online will receive a credit note for 50% of the original entry value. Deadline to qualify for 50% credit note is to withdraw before the start list is issued  Please note the swapping of entries between competitors is strictly forbidden as it invalidates insurances undertaken by the promoters to cover the event. Athletes found to have passed or taken up another competitors entry will not be allowed to take part in the event and no refund or credit note will be issued. Applicants not notifying the organisers of their wish to withdraw from an event until after the closing date and applicants who do not attend the race/event will not receive any form of refund/